Children Who Eat At The Neighbour's House Grow Like Them
Let me share with you something that sparked me in a conversation I had with Pascaline Nenda, the brain behind Blesolac and one of the most successful female entrepreneurs I have ever met in Cameroon. We featured her in our 10 Cameroonian Women Rocking on Social Media in 2018.
Pascaline is the founder of Lamana, a start-up that produce and sell instant cereals for babies and young children made from local products like plantain, sweet potato, soy bean, wheat, etc.
Her product, Blesolac is presently in high competition with products like Cerelac, Bledina, etc. which are all imported.
How she came up with Blesolac
In our conversation, she said her inspiration to use local products to make baby's food was from her grandmother. She told me her grandmother scolded them when they ate at the neighbours house as kids.
She told them "children who eat in the neighbour's house, will grow like them". What a beautiful insight from grandma.
We all have seen what imported products have done to Africa? Most of the things we import are not made for us, so we are forced to adapt in order to use them.
Grandma's idea can also be used to encourage the consumption of our local products (Made-in-Cameroon). This Covid-19 period is the best time for us to encourage our local entrepreneurs by purchasing locally made products.
Since there's very little imports due to the Coronavirus, most of us will want to substitute imported with local. I already witnessed that with increase in sales of Ndop Rice in our store.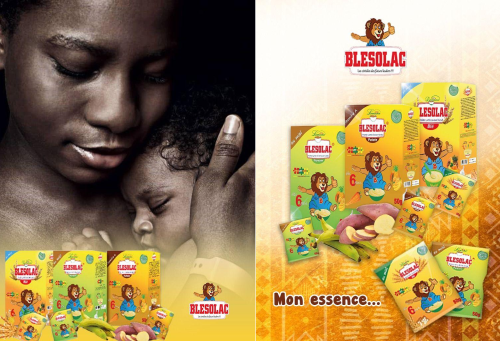 Latest Posts
Consume made-in-Cameroon
It is by consuming our local products that we can know the difference with imported products. We cannot be expecting our economy to develop when we purchase only imported goods.
We have the raw materials and know-how to make our own products locally. The market is what is still lagging behind. It's not lagging because there are no customers. It is because we don't consume our own products.
Want to transform agriproducts?
Do you want a high-performance machine manufactured locally to transform your local products? We can put you in contact with local entrepreneurs who fabricate machines. All you need to give your specifications.
We also opened our online shop where we sell only made-in-Cameroon products.
Store contents: Ndop Rice | Blesolac | Penn's Coconut Oil
If you a locally made product, you can get in touch with us to place it in the store.
You can get in touch now!
This content has been prepared for information purposes only. It is not intended to provide, and should not be relied on for, tax, accounting or legal advice. You need to consult your own tax, accounting or legal advisors before engaging in any transaction.
Content Writer / Blogger | Small Business Coach | Branding Expert | Entrepreneur| Dad Kermann Lobga is a copywriter, results-oriented digital marketing professional and an entrepreneur with more than 14 years of experience.