A Disruptive Eatery Business With Small Start-up Cost
Brief: A restaurant delivery service business is another low-budget option for those who are interested in running an eatery business.

During my coaching sessions with university students, I discovered that eatery business is the easiest and most doable business idea that pops when you ask them. Everybody wants to own a restaurant, because they are passionate about cooking.
I may not find anything wrong with them turning their passion for cooking into a profitable business. My problem with them is that almost all of them are talking of our traditional restaurants with little or no innovation.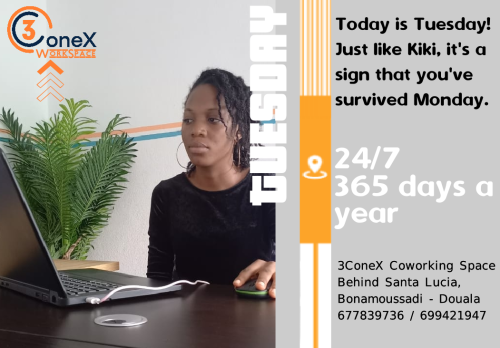 Times are changing in Cameroon and public no longer look at things the way it used to be before. Entrepreneurs look for new ways to streamline their daily activities to suit the demands of the consumers. In this case, starting a restaurant delivery service will help to fulfill the demands of many consumers.
In busy towns like Douala, people find it difficult to prepare specific delicacies because it takes a lot of time. They might well be happy to get someone to deliver such a dish at home, office, party, etc. This means they can get unique and fresh food delivered to them at home without leaving the house.
The nice thing with this business is that you may not need to cook any of the food you offer in your menu. Hence, you can be a restaurateur without having a kitchen of your own. Below is a simple guide of a restaurant delivery service business.
Start restaurant delivery service business
Before getting into any business, you need to have a plan. You may want a detailed business plan as well as jot down a draft plan. Your business plan should include an estimated cost of everything you plan to use in the beginning. These include cost of transportation, a business license, permits if there are any, business name registration, website design, payment system, menu brochures, business cards and other things to promote the business.
Whatever you choose, make sure you have the following taken care of:
Make sure you know your startup and running cost
Identify your target market and come up with a marketing strategy
Legalize your business – let your business have a legal structure
Startup cost
The start-up cost for a restaurant delivery service business may not be too high. However, it depends on the scale in which you want to start. I will share with you a list of things you may need to start. This will help you to easily come up with your own cost.
A location – in the beginning, you can start at home and rent a location only when you have the funds.
A computer, telephone, Internet – Just like the location, you can start by using your own personal devices. Internet is a must-have. You will need a smartphone that will enable you download social network applications.
Transportation – a restaurant delivery service business will require a means of transportation. It could be bikes, vans, etc. You can start with what you can afford. However, you have transportation startups like MYEOTRA that does delivery locally. You just need to sign a contract with them so their drivers or riders can take care of your delivery at any moment.
Food delivery packages – look for bags that will maintain the temperature and freshness of the food.
Marketing gadgets – t-shirts, caps, menus, etc. Make sure your delivery agents are dressed in branded wears
Logistics management software – as the business grows, you certainly need to invest in a logistics management software. This will help a lot in coordinating customers, drivers and orders.
Website – a website is a necessity in this type of business. It will help increase your audience. It will also serve as a medium of communication between your customers and your business. You can also get a developer who can give you a website package and mobile app together. That's if you can afford.
Running costs
Salary or wages – As said above, you can use an independent transportation business like Myeotra who do door-to-door transportation by car, van truck, bicycle, motorcycle or on foot. MYEOTRA is a product by Your Secure and Efficient Customized App for Africa, YEOSECA. However, to choose the best option, you need to talk to a lawyer or an accountant.
Marketing – You will have to print marketing materials as well spend on publicity. To reduce your cost, you can start by advertising online. It is clear that many who appeal for such services are also found online.
Rent – This also includes utilities and other costs. However, this can be scraped out in case you are using your own home.
Communication – We are talking here about phone, internet and website maintenance.
Other expenses may include insurance, software, computers, etc.
Identify your target market
The first thing you will need to do is to carry out a good market research. The market research will help you to identify your target market and the area you need to offer your service to get the best return on investment (ROI).
Such an area must be populated enough to enable long term growth. The targeted customers are usually found in urban areas. They include disabled, workers, working and busy families, old people and students.
You have to carry out research on your competitors. You need to find out if there are others offering same services like you. Try to find out their strength and weaknesses, work on the latter so as not to be ready to challenge them.
Business model
A restaurant delivery service business makes int money by charging a commission from each restaurant. They can also get a percentage of the service fee collected by the delivery company in case they are using a transporter like MYEOTRA. This is because customer pay a delivery service fee.
You should have a delivery menu developed that can be shared on your website, social media handles or even in hard copy. Your prices should not be different from what the restaurants offer. This will help you avoid any confusion or misunderstanding.
In this case, you will only have to charge a commission from the restaurant as your income. This is because you serve as a medium for free advertisement. It's not bad to encourage your customers to give tips to the delivery personnel. Tips are not a bad thing, remember.
Marketing and branding
This is where you need to be very tactical. Marketing should not be expensive. If you want something inexpensive, then I will advise you to go in for social media marketing – or full scale digital marketing.
Get a website and/or app for your business – The website should the menus and dishes you offer with their various prices. This will make it very easy for your customers to place their orders online.
You can also run a blog on your website. This will help you increase your audience, get customer feedback and know about them better.

A good blog will not only save you from the high-cost traditional marketing but will also bring you targeted traffic to your website which will lead to customer conversion.

Social media be one of the best media to use in marketing your services. It will help your business to attract potential customers. It is a digital solution to mouth-to-mouth referral. Social media is also very cheap. However, you would need to choose the best strategy
You can contract the services of a digital marketing professional when your business experiences some growth. It's not going to be an easy task to manage both. It may also be cheaper than getting a team to manage it well. If you think you can handle it, then it's necessary for you to obtain the right training. You can get professional content writing, social media marketing, blogging, etc training and coaching services.
Take note of these
=> I recommend choosing a business name that is available as web domain. You can secure it below. This will help so that no one else can take it. You may want to start designing your website now such that by the time you start, everything will be ready.
Get cheap with cheap hosting and domain names. Click here!
=> If you have a business name reserved, then it's time for you to register it. I will recommend you go for a limited liability company because you will not be personally liable if your business is sued. Also, it helps protect your business name from being used by others. This case is necessary especially if you want to consider registering a sole-proprietorship.
Was this post helpful? Don't hesitate to share with those in your networks. Leave a comment below if you have any questions or something to add. If you are interested in this business idea, hit us!
You can get in touch now!
This content has been prepared for information purposes only. It is not intended to provide, and should not be relied on for, tax, accounting or legal advice. You need to consult your own tax, accounting or legal advisors before engaging in any transaction.
Content Writer / Blogger | Small Business Coach | Branding Expert | Entrepreneur| Dad Kermann Lobga is a copywriter, results-oriented digital marketing professional and an entrepreneur with more than 14 years of experience.