How to do business in Cameroon like a Cameroonian
There's nothing very different about how to do business in Cameroon. Just like elsewhere, everybody hustles to carry out an activity that will earn them some income. There's a supplier of a product or a service who is looking for a buyer and they will negotiate to agree or disagree.
What I am about to write will be of help to foreigners in particular. It may be funny, but it's true. We all know how to do business, but then there are some peculiarities that you may find in Cameroon that you need to know beforehand. They're not things you should worry about. It's just how we do business in Cameroon.
We love it when it's cash
Cameroonians are so addicted to cash even though there's a gradual increase in the use of electronic money penetration. However, those who receive this money will always withdraw cash to feel it. Those selling prefer cash to mobile money transfers.
Cameroon has a population of about 25 million people or more but in 2017, only 10% of this population aged 15 and above owned a bank account. However, with the growth of technology and innovations in the financial sector, things are becoming better.
FinTechs have come in with new technology and digital innovations that have done great to improve the quality and use of financial services. Within the same period, 29% of those aged 15 and above used mobile money services.
The mobile penetration rate in Cameroon during that period was 76%. Many Cameroonians are becoming used to Mobile Money and other forms of electronic money. However, very few, even in big cities accept it as a means of payment. This is how to do business in Cameroon – make sure you always have cash in hand.
Old habits die hard – we bargain very well
Follow this conversation:
Buyer (a woman): Mami, banana na how much? (how much do you sell these bananas?)
Seller (old mother): Ma pikin, ah di sell one hand for 100frs (My child, I sell a bunch of five bananas at 100frs)
Buyer: Mami, that your banana dem dey some kind (touching it). You no fit give am for 50frs? (the bananas don't look that fresh. Can't you sell to me at 50frs?)
To shock you, those bananas are really fresh. In Cameroon, people will give nonexistent reasons just to bring down the price. You have to haggle to buy anything except in organized shops like supermarkets, bakeries where price tags are put and indisputable.
However, sellers haven't taken this lightly. When birds learn to fight without perching, hunters also learn to shoot without missing. The only problem here is we don't know who is the hunter or bird – seller or buyer.
It is common to find someone buying something 3 times less the price (s)he was priced by the seller – not in the case of the grandma above. Pathetic, huh! In such a situation, to be assured of the price, buyers will always start very low. That's how we do business in Cameroon – we bargain most often!
We love sharing – especially taxis
If you're coming into Cameroon to do business, be ready to share a 5-seater taxi with five (5) others excluding the driver. We call it "bachement". It is illegal but normal and if you don't adhere, you're free to take another or pay for two seats.
That doesn't mean you can't hire a taxi and be inside alone. To do that, you will need to go for an hourly base or a drop (you pay for 4 other passenger seats). There are also car rental services you can use. You just need to find out – there are individuals as well as businesses that offer car rental services.
We're not only bilingual – it's more than you think
Cameroon is known internationally as a bilingual country – French & English as their official language. However, once you are in Cameroon, you will be surprised to find out it's more than just English & French.
Go to the Northern regions and you will realize Fulfude (Fulbe) is necessary for you to do business. Go to the English speaking regions and see for yourself that the business language is what is termed Cameroon Pidgin English.
Cameroon alone has more than 200 local languages which have been fused with the two official languages to bring out with various lingua franca that are used. Pidgin is widely used amongst local market people and the older generations in big cities.
Mboko is one of the most common types of pidgin used. It is usually spoken in markets, bus and railway stations. This language has been widely popularised in music by Lapiro de Mbanga. Read this article I wrote on Iyunade Blog that gives you a glimpse on what Mboko language and culture is all about.
Mboko has influenced other local languages common amongst the youths – Camfranglais or Franglais which is a fusion of French, English and Mboko. This is common among youths in the French speaking parts of Cameroon.
So if you are a foreigner coming in for the first time to do business in Cameroon, don't be surprised when you hear various languages. An average Cameroonian speaks at least three languages.
On time or in time is not so Cameroonian
I had to stop my writing because a business partner called to find out the location of the place where we had to meet (Terrific Coffee – great for business meetings). It went off my mind totally because I didn't note it down or saved it in my Google Calendar.
Terrific Coffee
A Cup of Organic Black Coffee Will Always Keep You Alert
If you are businessman on first visit in Cameroon, do not be surprised that your Cameroonian counterpart will always be a few minutes (hours) late. It's common to not respect business time in Cameroon (and not giving a good enough reason).
This point was not in my list of "How to do business in Cameroon like a Cameroonian". I had to add it because it of what happened with me forgetting the meeting time and coming ten minutes late.
When making a meeting time, make sure you prepare in advance and give at least a thirty minute allowance for inconveniences to your Cameroonian business partner.
In addition to the above, we rarely take notes
You should not be surprised when you see a Cameroonian coming in a business meeting as if he was going into a bar. We are just like that – trust us on that. Don't even try to think that the person may use his phone to take down notes – (s)he has different productivity apps in that latest smartphone (s)he is carrying, but is unaware of it or its existence.
Even some of our high government officials go into important state meetings without anything to take notes on important things. We always claim we have taken note of everything. However you should not be surprised if the person comes back to ask or surprised when you mention something that was discussed.
Location – just to add to the above
You will be lost several times trying to find the location of the meeting. Cameroonians are not used to street or house numbers (they are near to nonexistent). You should not be surprised when you get funny descriptions like:
"Take a taxi, tell the driver to drop you at "Carrefour Trois Bordel" (Three Prostitutes Road Junction). You will see a bar across the street called "J'ai très mal Soif" (I am thirsty). From there, walk 50m and you will see a plank house with a white gate. Opposite the white gate is an uncompleted storey building. Behind that storey building is a woman who has a restaurant with sign "Food is Ready" and opposite that woman is our office."
That's not all … make sure you have enough airtime to call each time you make out one of the stop points in the description. That will be a great tour for you, so don't worry. It will help you know the area better. Isn't it?
Talking about "J'ai très mal Soif"
While you are in Cameroon to do business, you'll always have to take out time for lunch. Food is always ready! In fact if you visit towns in the English speaking parts of Cameroon, no one will tell you about that. Every nook and cranny has a board outside "Food is Ready" in front of makeshift restaurants.
You can't just finish your business break without pushing it down with something – that's why most of these "Food is Ready" restaurants are located in or besides "J'ai très mal Soif" bars. Cameroonians love beer, so shouldn't be surprised that a bar doesn't sell bottled water or "Mama Put" who owns "Food is Ready" doesn't even have water for you. She knows that there's beer next door!
A Cozy Place for Your Business Launch & Meetings in Douala
Did I tell you that we answer questions with questions?
I know you may ask me, "What do you mean?". Wao! You learn quite fast. That's how we are in Cameroon. Nothing is easy to understand so we make sure we answer your question with a question in order to understand better. It may be funny but it is real. For instance:
You to a strange person: What is your name?
Strange person: Why do you want to know my name? What is your own name?
That's not bad! We just want to let you know that you were supposed to introduce yourself before asking the person to do. Isn't that how it's supposed to be when you meet someone for the first time and you are the one who first speaks?
We understand you better when you answer us with a question and we answer back with a question. To us (Cameroonians), it's the best way for you to understand what we are saying. You don't need to think a lot. If you don't believe me, try this conversation with me:
You: Is it true that Cameroonians answer a question with a question?
Me: Who told you that?
If you still have doubts after this, then your IQ is low compared to that of a Cameroonian. When you go to Rome, do what the Romans do. You just need to join the train and you will understand us better.
Me: Should I stop here?
You: Why do you have to stop? (Wao! You are learning fast) I am enjoying it, keep it coming.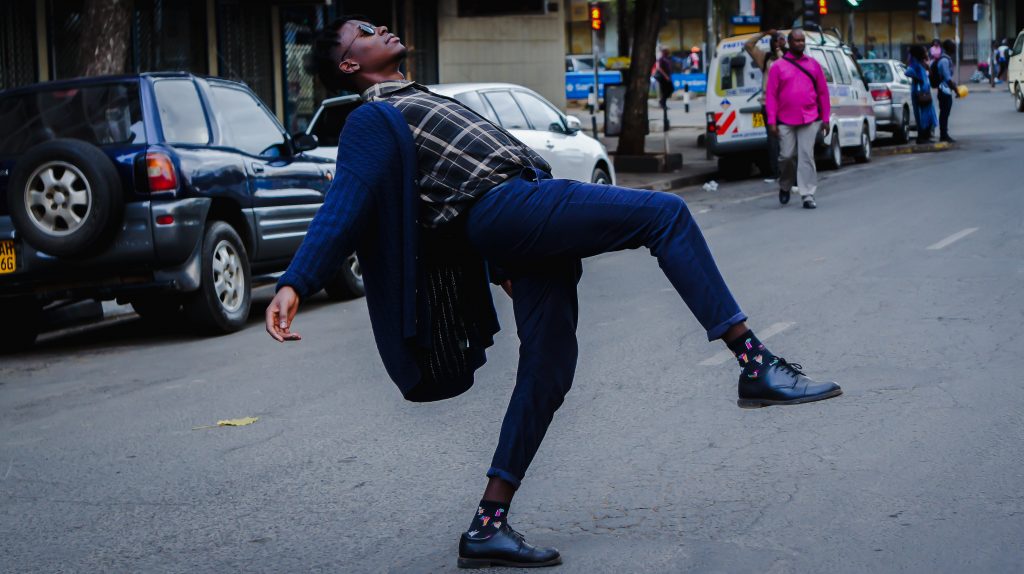 Don't worry, I will be updating this post with many other stuff you will find common when doing business in Cameroon. If you plan to start a business in Cameroon and you are a foreigner, we are at your service.
Our team and "business scouts" will take you around. They will guide you and make sure you find it easy to communicate the way Cameroonians do when doing business. You will find it very easy, learn fast and do business seamlessly like you've never done before.
You can get in touch with us if you want to start, run and grow your business in Cameroon. It is worthy to note that OpenHub Digital is the only online platform that can help you do these.
We don't only help you to incorporate your business in Cameroon. With our expert team, we have a wide knowledge on how business is done in Cameroon. Our network is wide. We will always have a solution for or direct you to where you can get the solutions.
Don't hesitate to leave a comment below, share or subscribe to our newsletter. You can also add other traits in the Comment section. If you need more information on our services, you can get in touch with us using the below media:Email: info@openhubdigital.com | Tel: +237 699 421 947 | WhatsApp: https://bit.ly/37ybhzz | Telegram: https://t.me/OpenHubDigitaI | Booking Link: https://meetings.hubspot.com/princelobga
You can get in touch now!
This content has been prepared for information purposes only. It is not intended to provide, and should not be relied on for, tax, accounting or legal advice. You need to consult your own tax, accounting or legal advisors before engaging in any transaction.
Content Writer / Blogger | Small Business Coach | Branding Expert | Entrepreneur| Dad Kermann Lobga is a copywriter, results-oriented digital marketing professional and an entrepreneur with more than 14 years of experience.