Coding Teaches Kids Problem-Solving Skill
Kids of all ages usually run across problems that need solutions. It is the work of families and educators to help in finding solutions for the child's problem. It is therefore necessary to teach these kids problem-solving skills.
Teaching kids how to solve problems does not only help them in academics. It also helps them in their future career opportunities, builds their confidence, as well as help them find practical solutions to basic problems they face daily.
To help kids master this skill at an early age, TriConeX has launched Coding for Kids program that will begin in September 2022 for kids aged 6 to 17.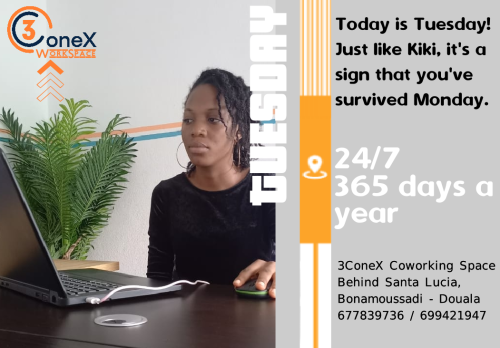 The 3ConeX Coding4Kids course has been carefully thought-out and geared towards improving the kid's creativity, critical thinking skills, maths, logic, and computational thinking skills, as well as gives them a new way to look at the world.
How does coding help kids develop problem-solving skills
Programming or coding is the process of using a programming language that will get a computer to do what you want it to. Teaching your kid(s) how to code is like teaching them a new language. Starting at an early age will help them use it flexibly. 
Coding for Kids course develops creative thinking, brainstorming and decision-making skills in kids. 3ConeX Coding4Kids program uses fun ways to teach problem-solving skills to kids.
One of the advantages of this course is that it offers an opportunity to introduce these skills at a younger age. Problem-solving is one of the most important skills successful persons and entrepreneurs have.
The course is offered to acquaint kids with the problem-solving process at an early age. It gives the kid a head starts into finding solutions when faced with problems.
Read Also: Coding Helps Your Child to be Consistent, Persistent & Patient
Coding4Kids by 3ConeX will take place on-line and on-site. They are located at Bonamoussadi, the street besides Hotel Bijoux (behind Santa Lucia).
Contact:
Office: +237 233 475 374
Sales: +237 677 839 736 | +237 699 421 947
Email: info@3conex.com | 3ConeX.com 
TriConeX Ltd also runs a coworking space, 3ConeX WorkSpace. The coworking space offers a new spot to build projects and generate connections to startups and lonely entrepreneurs seeking socializing opportunities.
Take a virtual look for the workspace / office space.
You can get in touch now!
This content has been prepared for information purposes only. It is not intended to provide, and should not be relied on for, tax, accounting or legal advice. You need to consult your own tax, accounting or legal advisors before engaging in any transaction.
Content Writer / Blogger | Small Business Coach | Branding Expert | Entrepreneur| Dad Kermann Lobga is a copywriter, results-oriented digital marketing professional and an entrepreneur with more than 14 years of experience.