4 Effective Company Name Change Communication Channels to Consider
Brief: Have you been looking for an effective name change communication channels for your company?
Things have been made easy today, especially for small businesses who may not have the budget to do bill boards, radio, TV and newspaper announcements. Traditional media frequently use even though only few companies can afford it because of its enormous budget.
Today, the Internet has made things very easy for us. There are many communication channels that you can use especially if you are on a tight budget. Today, a company website is just as useful as having an office, a phone number or a shop.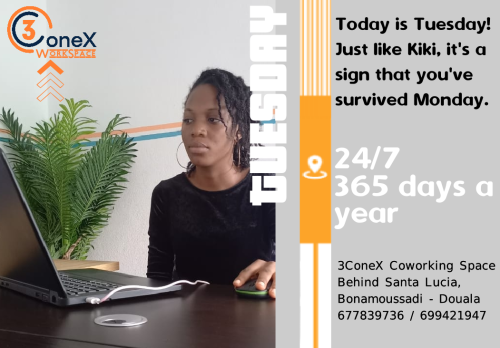 In fact, there are some businesses that are located only online. A business without a website today is just like a business in the 2000s without a telephone number. Below are 4 name change communication channels you can use for your business:
Business website
Why would you need a website for your business?
Easy Access and Reliability: Your customers will be able to find your business anytime, anywhere 24/7
Solid Reputation: Today, your company's reputation is elevated when it has some kind of online presence. A website is one of the best ways to show authority of your presence online.
Wider Market: You can use your website to expand your market. The mere fact that you are connected on the Internet means someone somewhere is browsing through your site to see your products or services.
Client Satisfaction: You can use analytical tools on your website to identify who your typical customers are, how they found you, such that you can easily adapt to their needs. That's why we make sure we design your website with all the necessary tools you will need to reach, understand and know the needs of your customers.
Quick and Cheap Publicity: You can use your website to advertise your products and services. It is one of the cheapest means to advertise your business on the Internet. Tools like Facebook Ads and Google Ad-words will help to reach your customers with more reliability and accuracy than traditional media. Have you ever head about search engine optimization? It is a marvelous method to build awareness for your business. If it's done correctly like we do it, then your website's visit or views would be increased. It will make your company be amongst the first that a potential customer will see when searching for your product or service on popular search engines like Google, Yahoo!, Bing and others.
Beating Competition: Just imagine you don't have a website – what is sure is that some of your competitors is have a website and will benefit from the above. You will be missing out on new customers while they will gain more, more and more. It also helps to cut costs as you can also use it sell your goods or services directly to your customers. Your website can include a shop whereby your customers can purchase directly while you receive your payments through MTN Mobile Money, Orange Mobile Money and YUP. Get in touch with us if you want a shop where your clients can pay using Mobile Money.
Facilitates Communication: Of course, I won't end without letting you know your website is the simplest and quickest way to communicate important information like your company's change of name. Websites are used to ease communication between buyers and sellers. In case your name change came with a new domain name, then you will have to redirect your customers to the new domain. This should come along with an announcement when redirecting them. Something like welcome to OpenHub Digital, formally OpenHub. If you have a blog, then that will be great because it's a medium for you to help explain to your customers the reason for the name change.
Using Email
With a company website and domain name, comes an institutional email address. Sending emails to your customers is a great way to make such a great announcement. Innovation has made it so easy for businesses to get leads online using automated tools. With the right usage, you can ethically collect emails from your customers as well as visitors to your website which you can use later to send information about your business.
Mailerlite (recommendation)
There are many of such tools, some paid and some offering freemiums. I use Mailerlite to send information and newsletters to my subscribers. In this case, when there is a big change in OpenHub Digital, we use the medium to inform our subscribers.
You can check for yourself to benefit from the advantages of Mailerlite. Once you subscribe using my referral, you benefit from a $20 credit when you sign up. The credit will be automatically applied when you upgrade your plan.
If you're not yet using email marketing for lead generation in your business, then it's high time you get in touch with us to give you a helping hand. You need to always be in touch with your customers. Let them know what is happening to the business live in their inbox.
Press release
Press releases are used to promote something specific or significant in your business. For it to be successful, you need to adhere to a strict format and so very clearly. It is used for information, marketing and promotional purposes. Press releases are used to
share something important about your business with the intention that a reporter, blogger or news site will see it and write a news article;
notify the media with the hope that they will help you spread the word;
promote your business online by sending to blogs and social media.
We did a press release for Ess.BE, a quality control management firm which was picked up by many blogs. With the help of high quality content and content from other blogs, it literally helped to rank them on the first page of Google for specific keywords.
Social media
Social media is used for various purposes – marketing, networking, shopping, market research and for decision making. One of the most important benefits you can get from social media is lead generation.
Social media sites have the potential to make your content go viral over social networks. There's a greater probability that a well conceived content can be shared and re-shared by other users on their social networks.
Businesses are very interested in viral marketing tactics. A viral campaign about your company's name change can achieve a widespread coverage at a very little cost when compared to traditional marketing campaigns.
A company's name change is usually a one-in-a-life time event. You need to ensure that you come up with the right plan ahead of time. Don't minimize any of the above media – if possible use all or hire an agency that will help you plan it for you especially if you are on a tight budget.
You can get in touch now!
This content has been prepared for information purposes only. It is not intended to provide, and should not be relied on for, tax, accounting or legal advice. You need to consult your own tax, accounting or legal advisors before engaging in any transaction.
Content Writer / Blogger | Small Business Coach | Branding Expert | Entrepreneur| Dad Kermann Lobga is a copywriter, results-oriented digital marketing professional and an entrepreneur with more than 14 years of experience.