Incorporating your company in Cameroon
See what it takes for your Cameroon company registration to go smoothly when you work with OpenHub Digital. A review of some company creation services we offer in Cameroon. 
We assist those who need company incorporation services in Cameroon. Outlined below are some services our clients ask when they want to register a company in Cameroon. Go through and let us know which of these services you want us to assist you with. Tell us your needs, and we will prepare and send you a customized proposal within 24 hours.
Preparation and filing of the Memorandum & Articles of Association
A memorandum and articles of association is one of the documents needed to register companies. The regulations, structure and goals set out in the articles of association highlights the operational and management directives which are integral aspects of the company.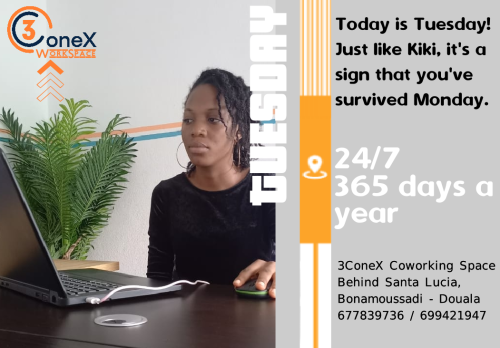 We have a team made up of legal, tax and business experts that helps you with your business' articles of association. We develop & review the information, prepare all documents for your organization & send to the registrar for formation.
With our many years of experience and research, we have a great understanding of how various businesses work in Cameroon. We know your company is unique and with us, every client is treated differently. We handle every article of association based on the clients specific needs.
Documents:
Other documents that go alongside the Articles of Association include Subscription of Shares, List of Managers, Tenancy Agreement, Localization Plan & Address. These documents are usually needed to show proof of company formation status to banks, government services and other institutions. All the documents are certified by a notary public.
Click to see documents required for company creation
Name Availability
When incorporating a company in Cameroon, you need to have a unique company name. It is not legal to use a name that someone else is already using. This means, the name of your business is not supposed to be the same or similar to an existing corporate name.
Even if it were legal, using an existing business name may be disastrous in your marketing ventures. Let me use this opportunity to inform young entrepreneurs in Cameroon who have high-selling branded names that they may lose it if someone smart registers it before they do.
We help conduct for our clients a thorough name search and work with you to look for an available business name. We also offer advise on how to choose your business names. It's not only a name but what your customers will see behind a name that matters.
NB: Two businesses cannot be given the same name in Cameroon. In this case, we need to get a unique business name for you company. Get in touch with us to verify if your chosen company name is available. We can also help you get an attractive brand name for your business in Cameroon.
Tax Identification Number (TIN)
The Tax Identification Number which is used to identify taxpayers is assigned to each company by the taxation department.
The TIN is required to open a bank account and used for filing business tax returns.
We apply and obtain your TIN during incorporation, which is faster.
NB: It is also needed to get a business license
Registered Office Address
For Cameroon company registration to be done, all companies are required to have a registered office address before incorporation. This address is used by the tax office, the national social insurance fund and other government institutions to deliver statutory notices. Registered companies are obliged to display this registered address on their letterheads and other business correspondence.
Many companies upon registration don't have such addresses. Also, many small businesses will not be able to afford post box subscription and will prefer to outsource it to a registered address service provider.
As your agent, we will use our registered address to receive official correspondence and send to you. Our registered address service is confidential and private, making sure your details are secured and at an affordable price.
We offer this service free of charge for the first year to clients who incorporate their business with us in Cameroon. The Virtual Address Services is $25 per year.
NB: Sole-proprietor businesses and limited liability companies are required to have a registered address. You can use our registered address service to set up your limited liability company or sole-proprietorship even if we are not the ones incorporating your business.
Preparation & filing for a business license
All individuals or businesses registered in Cameroon are expected to have a business license before starting operations. In other to get this document, your business must have been incorporated.
With all the necessary documents available, we can take between 2 – 5 business days to obtain a business license for your registered company. In addition to that, one of our tax experts will offer you a thirty minutes free advise on tax return filing and other basic tax requirements for your business.
Social Insurance Registration & Identification Number
All individuals or businesses are obliged to register with the National Social Insurance Fund, NSIF, if they employ one or more workers. This service is offered free of charge for all our clients, except there's need for documentation expenses that will be borne by the client.
Business Banking Account
We help you set up a business banking account with any of the highly rated banks in Douala. We have partnered with some banks to ease the creation of company bank accounts of our clients especially when they are not around to do it. This service is paid and depends on the type of business entity you register with us. Get in touch with us for more details. Initial Deposit 250,000FCFA ($424)
See required documents & procedure below
Electronic Delivery
As our client, your filed documents will be made available online immediately the documents are issued by the registrar of companies. We will send you a notification and link when the company formation documents are available.
Shipping
We offer both express shipping (3 business days) and normal shipping (8-14 business days) for your Cameroon company registration documents.
For those who are in the same town with us, we will deliver at your doorsteps.
NB: Shipping details will be determined depending on client's location.
Business Tax Consultation
Tax filing has never been easy and its complicated nature is a burden to many owners. As our client, we offer a free 30 minutes consultation with a tax expert who will answer your questions regarding the tax requirements of your company.
Next Business Day Processing
We do our possible best to ensure that every order we receive is prepared and sent to the registrar within 1 business day.
This is because the administrative filing times seems long, and we don't want to be part of the delay.
Cameroon Company Registration Documents
Memorandum & Articles of association [Six copies having fiscal stamp on each page] (prepared by us with activities covering almost every sector of the economy)
Certificate of non-conviction or criminal record of shareholders
where necessary, an authorization to operate the business
photocopy of national identify cards (nationals) or passports/resident permits (foreigners) of shareholders
photocopy of birth certificate for minors
business localization sketch
Requirements for Bank Account Creation
An application of account opening (on company's letterhead)
2 passport photographs of signatories or manager
A photocopy of passport or national identity cards of signatories
A copy of the certificate of incorporation
A copy of the memorandum & articles of associations
A photocopy of the business license
A photocopy of the taxpayer card
An attestation and a localization plan
An initial deposit of XAF 250, 000
A company stamp is required
We have put in every effort to be transparent by providing you with this information for your Cameroon company registration services. Don't hesitate to get in touch with us for customized pricing. You can also check our packages and request for a proposal anytime. We will respond within the next 24 hours!
For instant replies on your Cameroon company registration inquiries, you can get in touch with us on using:
Telegram | WhatsApp | Call / SMS: +237 699 421 947 | Email: info@openhub.site
Image Credit: Olueletu
You can get in touch now!
This content has been prepared for information purposes only. It is not intended to provide, and should not be relied on for, tax, accounting or legal advice. You need to consult your own tax, accounting or legal advisors before engaging in any transaction.