Requirements to Start a Primary School in Cameroon
Want to start a primary and nursery school business in Cameroon?
I have been receiving a lot of request on how to start, run and grow a private school business in Cameroon.
This pushed me to make more inquiries in order to help those who have plans to start a school business in Cameroon.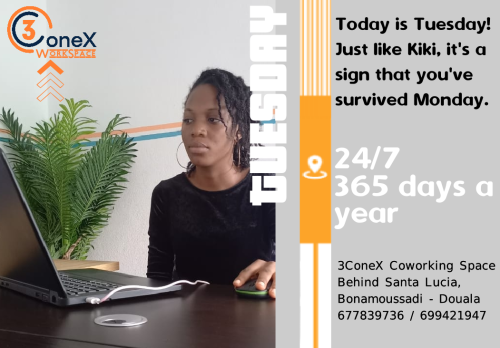 Overview of school business in Cameroon
School plays a very important role in shaping a child's character and laying a strong foundation for their future.
It's therefore necessary that parents send their children to school to learn and acquire knowledge.
Starting school at a younger age seems to have a higher positive impact on learning outcomes.
According to Evidence for Learning, it has been estimated that kids who start school before turning three "make approximately six additional month's progress" when compared to those who start a year after.
Demand for education is increasing
With many parents wanting to send their children to school at an early age, the nursery section of private school business in Cameroon has been booming.
The demand for quality education has increased in Cameroon, especially in the urban areas. This will never cease to grow as education is seen as a right every child must have.
In Cameroon, education is considered a social service and so has a special treatment when it comes to taxation.
See how are private educational institutions taxed in Cameroon? 
It's also the government's role to see that it's citizens get the right education to enhance growth in the economy.
Requirements to start a nursery & primary school
With this post, I will share with you some steps you will need to start a private nursery and primary school in Cameroon. Let's get it done!
Download Requirements to Start a Nursery and Primary School in Cameroon below!
You need to obtain a piece of land
To start a school that meets the requirements put in place, you need to have a piece of land with a land certificate delivered by a competent authority.
You also need to provide a technical document that shows studies taken on the land – construction plan, estimated cost of construction, etc., delivered by a competent construction specialist.
If the school building will be more than one floor, you'll have to show proof of soil tests provided by a specialist.
As a private entity willing to start a school in Cameroon, you need to register to obtain an authorization. You need to register a company or an Association, depending on which you choose.
See compliance and legal requirements needed to register a company in Cameroon.
Educational background of the promoter
To start a nursery and primary school in Cameroon, the promoter needs to have at least an Advance Level Certificate or an equivalent. If it's an entity, at least one person, who meets this requirement, will have to stand as the promoter.
You can download the requirements to start a nursery and primary school in Cameroon in English or French.
The complete file has to be deposited in the Secretariat of Education and a receipt issued.
Requirements after creation
Once your school is approved and created, you will have to deposit other requirements at the Regional Delegation of Basic Education before opening the doors of the school.
This includes an application (with stamp duty), certificate of affiliation with at least one of the private teacher's syndicate or association in Cameroon, list of administrative and teaching staff, work contracts, and others.
This has to be deposited at the Regional Delegation of Basic Education where the school is registered.
In all, there are a number of formalities and clearances that you need to start the school opening process, failing which your document would be rejected.
In this case, it's advisable for you to hire the services of a professional firm with a comprehensive knowledge and expertise in the sector.
Download the list of requirements!
Download the English Version of the requirements to Start a Nursery & Primary School in Cameroon
Télécharger la Version Français des conditions pour ouvrir une école maternelle et primaire au Cameroun.
Get in touch with us in case you want to start a school business in Cameroon.
You can get in touch now!
This content has been prepared for information purposes only. It is not intended to provide, and should not be relied on for, tax, accounting or legal advice. You need to consult your own tax, accounting or legal advisors before engaging in any transaction.
Content Writer / Blogger | Small Business Coach | Branding Expert | Entrepreneur| Dad Kermann Lobga is a copywriter, results-oriented digital marketing professional and an entrepreneur with more than 14 years of experience.