Application Open for the African Entrepreneurship Award 2018
You can remember we posted in December last year about "Flavien Kouatcha Wins the African Entrepreneurship Award". We also informed you that we will let you know when applications will be open for the next African Entrepreneurship Award 2018, which will be in its 4th Edition.
By this post, we have kept that promise to our audience. We know most of you are entrepreneurs and some need mentorship and finance. The 4th Edition of the AEA 2018 is now open for entrepreneurs to apply.
Highly Experienced Mentors the World Over
If you are looking for mentors to launch and grow your Africa business idea, then don't hesitate to join AEA and receive free online mentoring from more than 400 entrepreneurs, business owners and investors. It may be your time to share that great idea of yours to the world. It may be a stepping stone for you to come out with that business that Africa has been waiting for you start in order to contribute your part in the economic growth of Africa.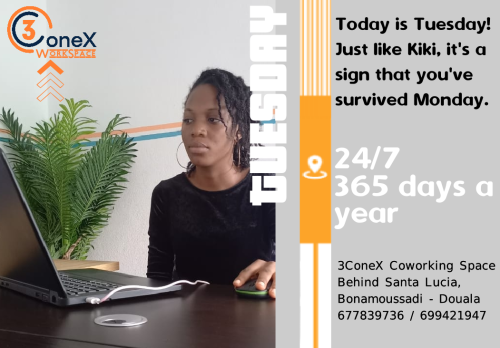 This is a great opportunity for Africa's entrepreneurs to share their knowhow. No idea is small. Every business idea you bring forth that is sustainable and can bring growth to Africa is important to the mentors. They will guide you on how to go about it. You may be the lucky one. You may be feeling your idea is not worth much, but the mentors, with their great experience, have an eye for the nitty-gritty and will help you grow your idea into a sustainable business for Africa by Africans.
Criteria
Innovation: African Entrepreneur Award is all about Innovation. That is, new technology (something that is new to the industry), a new business model (new way of delivering, collecting or sharing) and any attempt you make in solving a problem that nobody has ever solved before in your community or region. For your idea to meet this criterion, it must be durable, multi-functional, low cost and environmentally sustainable. Submit Now

Sports: If you are into sports, then you must be thinking of promoting integrity, perseverance and uniting the communities through friendship. To be selected in this criterion, you need to make sure your idea plays a great role in strengthening the economy, it must help in improving the health of the youthful population and reflect the values and integrity of the people. It can be a product (equipment or apparel), production method (supply chain), service (health, education, athlete or spectator experience), supplier (resources and sources of materials), market (buyers) or media (information, promotion). Submit Now
Calendar
It takes the entire team ten months to scale your idea and build your business as well as share in the award. Submissions are now open and will end by April 30, 2018. The mentors will take 3 rounds online in defining your market and putting the scalability of your business idea to test.
In October 2018, the Top 50 entrepreneurs selected will be visited by the Award Team. In December 2018, the finalists will take part in a 3-day Boot Camp where they will pitch their ideas to the Presidential Jury. After which the Jury will decide the number of winners and how the one million dollar ($1,000,000) award will be shared.
Eligibility
You are a citizen of an African, & over 18 years of age.

Your idea or business is a for-profit.

You have a strategy for positive social impact. Here, you are needed to show clearly the problem you wish to solve as well as your solution to the problem

Your idea fits in one of this year's categories

Your idea is for Africa, or an African country

Your idea or business should include a technological component (digital, machinery, computers, ICT, automated processes, field related technologies, etc).
The African Entrepreneurship Award is an organization within BMCE Bank of Africa. It aims to "enable the enablers". That is to say they want to "enable" the entrepreneur so that they can become "job enablers" in Africa.
Download and Read: How $3 Million and 33 Entrepreneurs Impacted Africa's Economy
Don't miss this opportunity which others took and made it. You can check out the list of past winners of AEA.
Don't hesitate to leave your comments below.
You can get in touch now!
This content has been prepared for information purposes only. It is not intended to provide, and should not be relied on for, tax, accounting or legal advice. You need to consult your own tax, accounting or legal advisors before engaging in any transaction.
Content Writer / Blogger | Small Business Coach | Branding Expert | Entrepreneur| Dad Kermann Lobga is a copywriter, results-oriented digital marketing professional and an entrepreneur with more than 14 years of experience.