Introducing Agape Construction & Inter-Maritime Services (Agape Ships)
Offshore Vessel Chartering Services in the Gulf of Guinea – Port of Abidjan, Ivory Coast; Kome Kribi 1 Marine Terminal, Cameroon; Port of Kribi, Cameroon; Puerto Macias, Equatorial Guinea; Ebome Marine Terminal, Cameroon, Port of Tema, Ghana; Port of Sassandra, Ivory Coast; Port of Pennington, Nigeria, etc. See all ports in the Gulf of Guinea.
Agape Shipping Vessel Chartering Services
Vessel chartering or ship charter service is an activity within the shipping industry. In this business, the shipowner hires out its vessel or ship to a charterer who needs the ship. Ship charterers are actually the ones keeping the world's shipping business alive.
Some charterers, like Agape Shipping that I am going to introduce, own their own ships, while others hire ships or space on ships to transport people, goods or products. Agape Shipping, in addition to the vessels they own, also hire ships and space on ships to transport offshore materials, personnel and goods.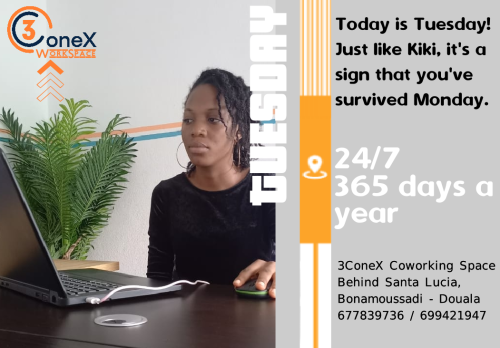 They liaise directly with ship owners or ship brokers to hire vessels to transport cargoes to their clients. This is done in an efficient, cost-effective and timely manner. Agape Shipping is always up-to-date with the market situation and information around the Gulf of Guinea and Southern Africa where it carries out its operations.
Team
Agape Shipping, a service of Agape Construction and Inter-Maritime Services, is specialized in passenger crew and supply vessel chartering services for both international and domestic clients.
The team has an extensive knowledge in the movement of offshore crew and supplies. They do not only calculate the cost involved, but makes sure they organize clearance and ship dispatch as well as handle cargo and ship-related documents.
They can also handle damage and insurance cases if the need arises. Quality service and optimum performance is their watchword. They carry out business ethically and put communication with their clients at the forefront. They could only achieve these by putting people first, personnel development and the reward of success.
Safety & security is primordial at Agape Shipping
The company does its best to provide its customers with the highest service level by making sure safety and environmental protection is the core to its business. They achieve their goals with absolute regard for safety and environmental protection.
Agape Shipping is at the forefront in providing high quality vessel chartering services from Cameroon Ports. They are backed by a team of experts who coordinate excellently with clients and operate as per schedule. They ensure the safe dispatch of cargo and personnel.
Vessel chartering business is not just for anyone – you must be professional and experts in the shipping business. This where Agape Ship comes in as master of the game. We make sure you don't only get the best vessels, but also give you the most competitive rates with flexible contracts.
Value-added services to their clients
ACIMS vessel chartering services also adds value to their clients consignment in order to give them maximum satisfaction. Even though they have their own vessels, they ensure they verify the ideal vessel that match the cargo to be transported.
The monitor each vessel at their disposal for compliance to charter party's requirements. They handle account tracking, port information, demurrage dispatch calculations, etc.
Agape Shipping is well respected and well known for its vessel chartering services across the Gulf of Guinea area. They have an extensive network of vessel owners and brokers in Nigeria, Gabon, Angola, Ghana, Equatorial Guinea and Cameroon.
They offer a hassle free vessel chartering service to their clients from sourcing the vessel to on-sight supervision at the port of discharge. If you need a chartered vessel to carry out a project, deliver heavy cargo offshore or transport bulk, then Agape Shipping is the partner you need.
Other Services
Agape Construction & Inter-Maritime Services also offers other services: See below various services offered by ACIMS:
Agape Shipping or Agape Construction & Inter-Maritime Services is a verified business on our platform, OpenHub Digital. They are number one in all companies that offer vessel chartering services in Cameroon.
You can get in touch now!
This content has been prepared for information purposes only. It is not intended to provide, and should not be relied on for, tax, accounting or legal advice. You need to consult your own tax, accounting or legal advisors before engaging in any transaction.