She Makes Head Wraps Empower Women of Color
Brief: She makes head wraps not only as an beauty accessory but meant to empower women of color.
A Sierra Leonean budding entrepreneur, Ludia Modi is using head wraps made out of fabrics from her home country to celebrate the African culture.
The founder of Rooted Wraps, a lifestyle brand says her wraps are not only an accessory but also meant to empower women of color. The 26-year old Sierra Leonean woman makes the wraps using fabrics from her home country.
[trend-ad-shortcode id="4512″ title="Leaderboard Google Adsense"]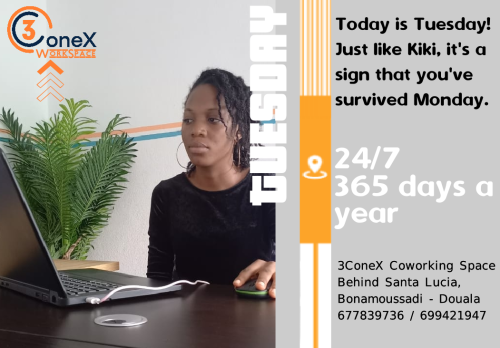 Her wraps comes in vibrant and bold patterns and colors. The wraps which can be tied in different ways is not worn only as an added piece for an outfit, but also to protect women's natural hair when they go to bed.
According to Modi, "My brand is a way to celebrate African culture and to embolden women of color." To her, all women are queens and are suppose to celebrate their status by "wearing bold prints and colors" that make them beautiful and outstanding.
"I wear them every day purposefully because it's a remembrance that I am royalty and I should be carrying myself as such. When you feel your head wraps, it's a sense that you're wearing a crown. All women are royalty. All men are royalty. It's a bold statement that I am wearing my crown today (and) a remembrance that you are someone special and you should always carry yourself as such."
She is part of the eight finalist selected to take part in the Entrepreneurship for All, EforAll Winter Business Accelerator Program in Lynn, USA.
[trend-ad-shortcode id="4512″ title="Leaderboard Google Adsense"]
Modi, a holder of a master's degree in nonproft management from the Northeastern University and her family came to the United States 15 years ago fleeing from the civil war in Sierra Leone. She plans to take her business to Sierra Leone where she can manufacture everything there in order to support the economy which she says is thriving though slow in progression.
Source(s): Itemlive.com, Photo Credit: Rooted Wraps
You can get in touch now!
This content has been prepared for information purposes only. It is not intended to provide, and should not be relied on for, tax, accounting or legal advice. You need to consult your own tax, accounting or legal advisors before engaging in any transaction.
Content Writer / Blogger | Small Business Coach | Branding Expert | Entrepreneur| Dad Kermann Lobga is a copywriter, results-oriented digital marketing professional and an entrepreneur with more than 14 years of experience.