Préconisions le professionnalisme au bénin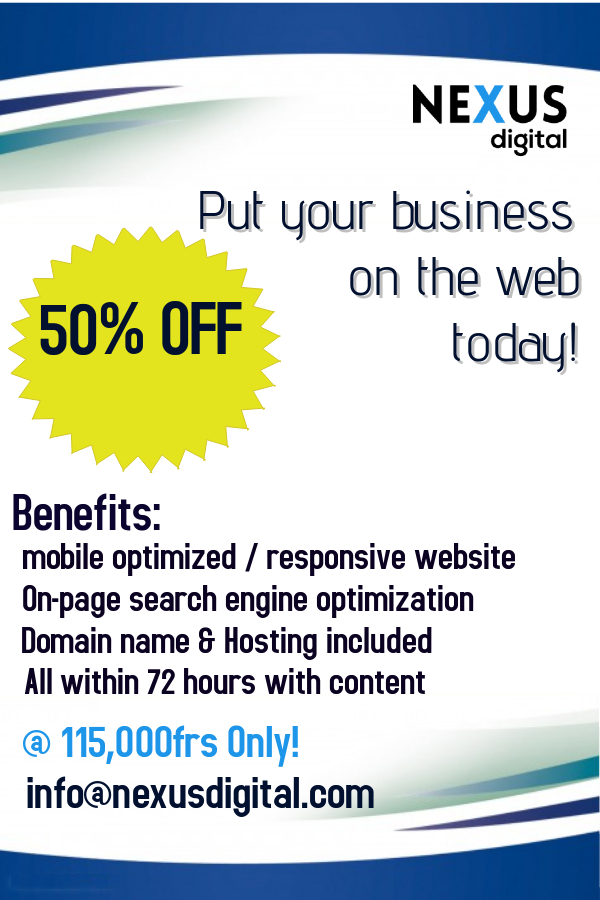 A travers le Salon pour le Volontariat et l'Entreprenariat, SAVEN, le SVUAC – Service Volontaire de l'Université d'Abomey-Calavi – va organisé une formation dont l'initiative est de réduire le chômage qui est sans cesse croissant au Benin.
Ainsi pour y parvenir, une formation est organisée du 20 au 25 novembre sur le territoire béninois, formation au court de laquelle le SAVEN va:
[trend-ad-shortcode id="5751″ title="Google Ads Medium Rectangle"]
inciter les jeunes sur le volontariat et l'entreprenariat tout en leur montrant le bien fondé de s'y engager ;

Présenter et défendre des projets innovants des volontaires et Entrepreneurs aux financeurs pour mobiliser des ressources matérielles, techniques et financières pour la mise en œuvre de ces projets ;

Permettre aux jeunes et aux femmes de saisir des opportunités d'affaires et nouer de nouvelles relations entre acteurs et parties prenantes à travers la promotion de l'engagement citoyen national des jeunes et des femmes ;

Procéder au lancement officiel de l'Alliance pour le Volontariat, l'Entreprenariat, les Transformations et Innovations Sociales (AVENTIS) et du Fonds Compétitif et Coopératif pour l'entreprenariat, les Transformations et Innovations (FCCETI) ;

exposer les œuvres, produits et réalisations des Volontaires-Entrepreneurs de l'UAC ;

valoriser l'esprit créatif et innovant chez le Béninois en général et le jeune en particulier ;

sensibiliser les partenaires au développement du Bénin à accompagner les initiatives du SVUAC et de AVENTIS ;

[trend-ad-shortcode id="4512″ title="Leaderboard Google Adsense"]
Les offres à proposer pendant ces ateliers de réflexion dénommé : « Journée de Réflexion sur le Volontariat Universitaire», le SAVEN va également à travers son village d'exposition, présenter tout son arsenal qui est composé des : Incubateurs et Business Center, Investisseurs, Startup communities, Services et Conseils, du Village Numérique, et tout un Village Recrutement.
De même des séances de formations seront animées par des professionnels dans les domaines du volontariat et de l'entreprenariat, les domaines prisé sont:
[trend-ad-shortcode id="4512″ title="Leaderboard Google Adsense"]
la fiscalité et l'entrepreneuriat ;

le financement bancaire et le financement alternatif ;

le management de la créativité ;

le build your business plan de A à Z : la Conception d'un Business Model innovant ;

puis, comment créer sa startup / Comment trouver des idées de startup?

La Communication Digitale ;

le développement personnel ;

en fin comment préparer un speech pour des investisseurs?
En outre, pour atteindre cet objectif, qui est le renforcement des capacités des nouveaux diplômés et des jeunes par la formation professionnel et accélérer l'employabilité de ces jeunes et femmes, le SAVEN compte sur le civisme béninois pour le bon déroulement de l'initiative.
[trend-ad-shortcode id="4512″ title="Leaderboard Google Adsense"]
Le SVUAC est le Service Volontaire de l'Université d'Abomey-Calavi, crée en mars 2013, dont objectif principal est de contribuer au renforcement des capacités des étudiants en leur offrant l'opportunité de mettre en valeur leurs potentiels scientifique et social à partir des formations professionnels.
Read Also: Réseau International des Jeunes Leaders Francophones – RIJLF
You can get in touch now!
This content has been prepared for information purposes only. It is not intended to provide, and should not be relied on for, tax, accounting or legal advice. You need to consult your own tax, accounting or legal advisors before engaging in any transaction.