Breaking: Jumia shuts down its online shop in Cameroon
Brief: Jumia shuts down in Cameroon. Vendors are afraid they may not receive their payments due to the short notice.
The Award winning e-commerce retail platform has closed down one of it's activities in Cameroon, where they have been for the past five years. The e-commerce site is one of the biggest in Africa covering 14 countries and serving about 1.2 billion consumers and 81000 active sellers.
In a mail to vendors, Kone Dowogonan, the CEO of Jumia Cameroon, made it knowthat Jumia shuts down because their business model does not tie with realities in Cameroon.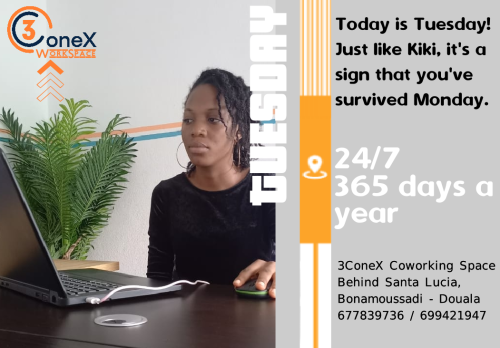 [sdm_download id="37873″ fancy="0″]
"In spite of the rapid growth recorded month after month, and the positive feedback from our customers, we have come to the conclusion that our business model is not suited to the current economic context in Cameroon," he said.
This according to him is what will make the e-commerce giant stop their online shopping operations in Cameroon and in its place use the free online ads model as from November 19, 2019. In effect, Jumia is not actually leaving the market but will continue by using the classified ads model.
It should be noted that Jumia is not introducing the Classifieds ads today as it existed as Jumia Deals. "Jumia Deals has been very successful, and many of our suppliers are already using it," he said.
He revealed that Jumia Deals has been performing well as it connects thousands of suppliers to potential customers every month. With Jumia Deals, sellers "will be able to connect directly with potential buyers", he said.
He also said sellers can still use the existing logistics partners to arrange for delivery of their products as well as do it themselves.
The Seller Center, the platform where Sellers and Jumia carried out their transactions will remain open until the end of November 2019 in order to process last orders and vendor payments. The return of goods will also be done as from now to the end of this month at their main warehouse.
In relation to this, some vendors are afraid that they may not have their payments given the short notice. One vendor complained that he sent a mail to reclaim his money. The money was sent and withdrawn again through Mobile Money.
Two other vendors complained for same thing. Before publishing this, they confirmed that what they were due was paid and that it was a technical problem that has been resolved.
"Finally, I want to thank you for having trusted Jumia for all these years. We sincerely hope that you will continue to grow your business and sell on Jumia through our classifieds portal," he concluded.
You can get in touch now!
This content has been prepared for information purposes only. It is not intended to provide, and should not be relied on for, tax, accounting or legal advice. You need to consult your own tax, accounting or legal advisors before engaging in any transaction.
Content Writer / Blogger | Small Business Coach | Branding Expert | Entrepreneur| Dad Kermann Lobga is a copywriter, results-oriented digital marketing professional and an entrepreneur with more than 14 years of experience.